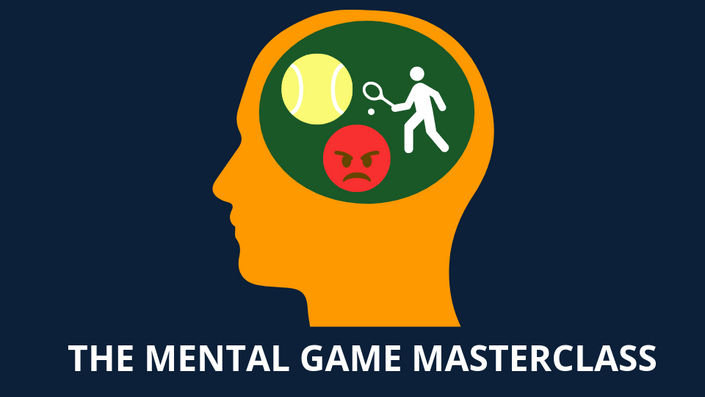 The Doubles Masterclass: The Mental Game
The Mental Side of Tennis You Were Never Taught
Do you want to know how to outsmart your opponent instead of outworking them?
Have you ever lost a frustrating doubles match to a team less talented than you?
Do you want to improve your game by 20% or more without having to spend dozens of hours of on-court practice?
Keep reading. This tennis course might be the perfect solution you've been looking for…
What is The Mental Game Masterclass?
This is an interactive online doubles course, by an ATP & WTA doubles strategy analyst, for people who want to become better and smarter tennis players.
Imagine taking the mindset, strategies, & knowledge that pro doubles players have and instantly absorbing that information into your tennis game.
How much better would you get?
That's exactly what I want to do.
I've personally taken my own doubles game from timid at the net and conservative at the baseline, to aggressive and confident. I've gone from losing to 4.0 players to winning the biggest USTA doubles tournament in Texas at the 4.5 level and now competing in 5.0 and open level tournaments. I did it all by changing my mindset and strategy each time I step onto the court.
In this course, I reveal the mindset framework I discovered to achieve that result.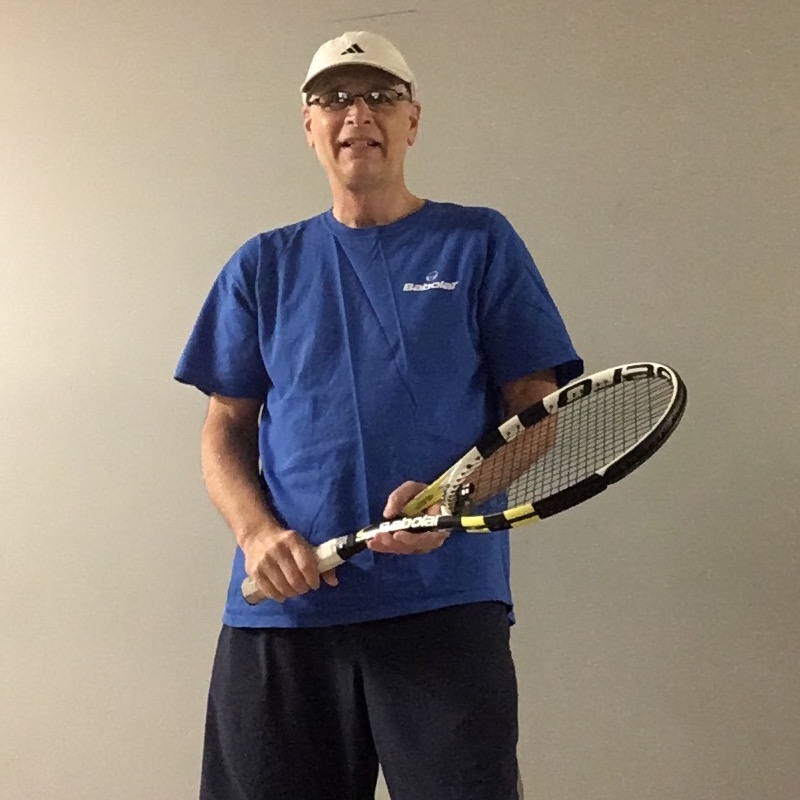 "You have greatly helped my doubles game. I look forward too your lessons each week. Keep up the good work!!"
- Virg, 3.5 / 4.0 USTA Player
Who Is This Course For?
My strategies work best for:
League & tournament tennis players worldwide.
USTA 3.0 to 4.5 level players.
People who have the fundamental groundstrokes, serve, and volleys down, but need help learning the right mindset for doubles.
People who play a lot of doubles leagues and tournaments but feel like they aren't improving as much as they want.
Tennis players who have been STUCK at the same level for 12 months or more.
Doubles teams who feel like they lose too many matches (especially to teams less talented).
Someone who has trouble coming up with game plans for themselves and their doubles partner.
Doubles players looking to improve their ability to adjust during matches and start winning.
Who This Course Is NOT For
This type of course isn't for everyone. If any of the following describe you, then this is probably not a good fit.
You're a complete beginner at tennis, and don't have the fundamental shots down yet.
Anyone below a USTA 3.0 level player.
You're primarily a singles player, and not interested in doubles.
You want to add pace to your serve, or fix your backhand (I do not teach technique or specific shots, only strategy).
Your Instructor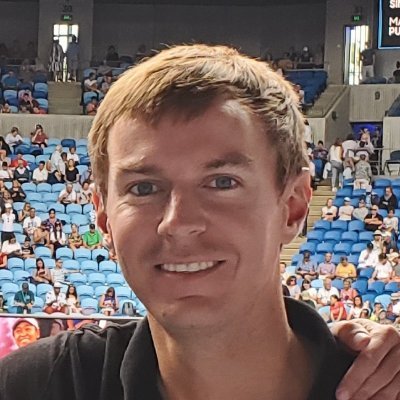 You're probably wondering why you should trust me to "coach" you.
Fair question. Here's a little bit more about me.
About The Tennis Tribe
I started The Tennis Tribe in 2016 as a place to share my doubles lessons that I've learned. Since then, it's grown significantly...
Over 50,000 visitors every month use Tennis Tribe to become better at tennis.
Over 2,500 people are signed up the the doubles newsletter from around the world.
Over 100,000 views on Youtube where I create video lessons.
Over 5,000 monthly Doubles Only Podcast listeners
---
I've played tennis most of my life, but never got it in doubles until around 2018. I always played and looked like a single player on the doubles court.
And that's mostly what I see when I watch USTA tournaments and league matches.
Since then, I've started coaching and mentoring dozens of doubles players around Texas. I've helped a number of people move from 3.5 to 4.0, and 4.0 to 4.5 without spending any on court time with them.
They tell me how much it helps them, so that's why I wanted to build this course. To get this information in the hands of more people!
People think that hitting it hard and big is more important than where you hit it or where you move. I want that to change.
These Are Not Your Normal Doubles Lessons…
What makes these lessons so effective?
Think about it this way.
You can improve at tennis by going out and practicing serves for 90 minutes. Now, your serve may be 2% better. Which is only one shot in tennis (albeit the most important one). So, your overall game is probably only 0.5% better.
90 minutes of work = 0.5% improvement
I like to improve differently...
With these lessons, we're going to change where you hit the ball, how you move on the court, and where you position yourself. This is NOT something you need to practice. Just go through the lessons, and you can start doing it in your very next match!
These types of changes can make 5, 10, even 20% improvements in your game.
Make sense? Good.
The problem is, When most doubles players get down in a match, instead of changing their positioning, movement, or where they're hitting, they keep the same strategy and just try harder.
This rarely works.
After this course, you'll never feel stuck again, like you don't know how to turn a match around.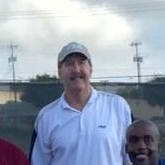 "I am more active at the net. I also change what I do more often so as to confuse my opponents or get them thinking about what I am doing rather than their game. The lesson was well worth my time. I learned new strategies to improve my doubles game."

- Craig P, 4.0 USTA Player, San Antonio TX
After attending a doubles workshop.
What Are You Going to Learn?
Why on-court awareness is the #1 most important key to being a good doubles player.
Questions you should be asking yourself between points & games that will help you constantly improve your strategy.
A unique framework for viewing every single point. This will completely change the way you see each point.
Why you shouldn't care who won the point (hint: trust the process).
Common myths people tell themselves on the court that actually make them worse at doubles (you're probably using at least one of these).
Why staying positive is important in tennis - I teach this differently than you've ever heard before.
Conversations to start having with your partner, including exact phrases to say.
How to approach your doubles partner when they're fuming and what you can do to get them back on track.
Course Curriculum
Intro
Available in days
days after you enroll
Part 1: Principles of the Mental Game
Available in days
days after you enroll
Part 2: Common Mistakes to Avoid
Available in days
days after you enroll
Frequently Asked Questions
How long is the course?
You can go at your own pace. If you want to go through it all at once, it should take around 2-3 hours. If you want to do 1 lesson per week, that's okay too! Although I recommend consolidating as much as you can because the lessons build on each other.
What if I don't have much time to spend on it right now?
You have lifetime access to the course, including all future updates! Buy now and go through it whenever you'd like.
What if I buy the course and it doesn't work for me?
Email within 30 days of purchase and I'll give you a 100% refund. I'll also ask for feedback on what you didn't like, so I can make it better :)
How long does it take to see improvement?
After you finish the course, you should IMMEDIATELY see improvement in your doubles game. Since this mental approach doesn't require you to "practice" you can implement the new information in your very first match!
I've seen similar tennis courses in the past—what makes this different?
The "Why?" Most tennis coaches teach mental toughness to their players in a prescriptive manner. They tell you to "stay positive" without telling you why you should stay positive. They tell you to poach more, or stand closer to the net, or serve up the T, without telling you why... I'm going to teach you "THE WHY" so you can be your own coach. Once you learn this, you might become a better tennis coach than your local pro :)
Do I need to take it with my doubles partner?
No! This course will help you be able to play better doubles with any partner. But after taking the course, you'll probably want to share it with your partner.
So What's Included?
When you purchase The Mental Game Masterclass, you get:
8 Doubles Mindset & Strategy Lessons - both written & video content (over 1.5 hours) included.

Lifetime Access to The Mental Game Masterclass, including all future updates.

On-Court Doubles Playbook - print it and put it in your tennis bag to review during matches.

Bonus! Doubles Webinar - you'll be invited to an exclusive, members only doubles webinar where you can ask me anything you want, and I'll be revealing all my personal favorite doubles strategies.
Access to My Personal Email - anytime you have a question about mindset, strategy or anything doubles, email me.